eCommerce Order Fulfillment in Kentucky
How Our Locations Helps You Fulfill What You Promise
Why Northern Kentucky? Because our Northern Kentucky fulfillment center is uniquely positioned to get your products to market with absurd speed, accuracy and efficiency.
Northern Kentucky serves as a continental crossroads for many businesses in the United States. With millions of products being transported into and out of Northern Kentucky, businesses are honing in on this location as a logistics hotspot to serve all of their order fulfillment needs.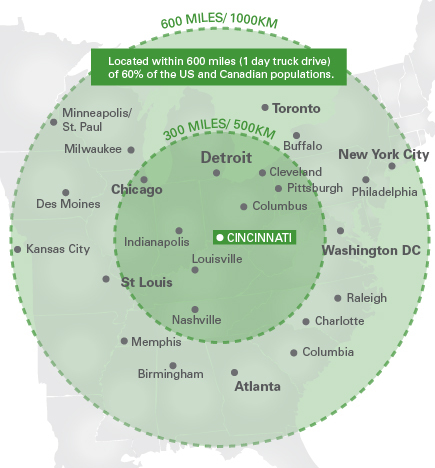 Additionally, the NKY Distribution Hub is strategically located within a 2-day drive of 85% of the U.S. population.